LUCAS Nano 300 is the product of the HK Audio engineering division's considerable R&D capabilities. All that collective know-how culminated in the smallest, most efficient and most versatile LUCAS yet.

In fact, LUCAS Nano 300 is probably the world's smallest, lightest, and pound-for-pound loudest PA! It can be a fullrange rig for pub gigs, a keyboards and e-drums monitor, or a compact PA for DJs. But whatever the scenario, LUCAS Nano 300 always delivers clear, assertive sound, leaves a tiny footprint, and handles with utmost ease, including the onboard mixing console.
Different configurations for different scenario
LUCAS NANO Twin-Satellite
The Easy-Click connector links two LUCAS NANO 300 satellites to create a single powerful mono satellite. A built-in filter circuit is activated automatically. It voices the two satellites to blend as one, conjuring the acoustics and response of a single cabinet.
| | |
| --- | --- |
| Model | Satellite Double |
| Max SPL peak | 120 dB |
| Mid/high unit dispersion pattern, horizontal/vertical | 60° x 40° |
| Output power system | 70 W @ 4 Ohm |
| Frequency response | 190 Hz – 20 kHz |
| Maximum SPL, @ 10% THD | 116 dB |
| Dimensions (WxHxD) | 13 x 26 x 11,5 cm |
| Weight | 2 kg |
| | |
| --- | --- |
| Model | Subwoofer |
| Max SPL peak | 118 dB |
| Output power system | 160 W @ 2 Ohm |
| Frequency response | 44 Hz – fx |
| Maximum SPL, @ 10% THD | 116 dB |
| Dimensions (WxHxD) | 30 x 39 x 42 cm |
| Weight | 8.3 kg |
| | |
| --- | --- |
| Model | Satellite Single |
| Max SPL peak | 116 dB |
| Mid/high unit dispersion pattern, horizontal/vertical | 60° x 40° |
| Output power system | 35 W @ 8 Ohm |
| Frequency response | 190 Hz – 20 kHz |
| Maximum SPL, @ 10% THD | 112 dB |
| Dimensions (WxHxD) | 13 x 13 x 11,5 cm |
| Weight | 1 kg |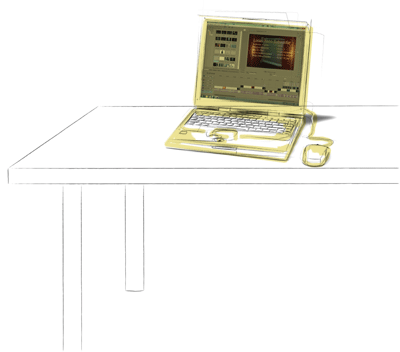 Desktop Recording/Gaming